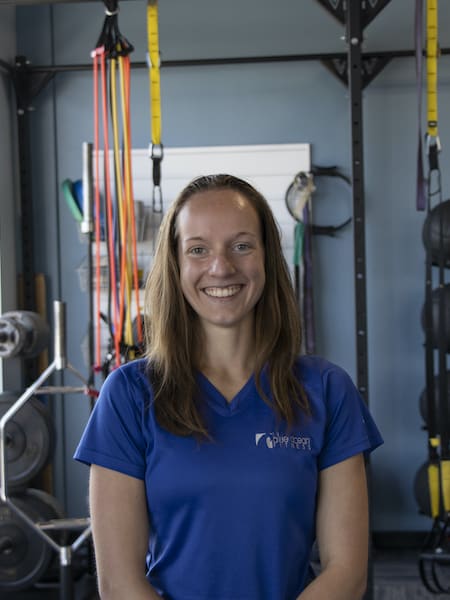 Sarah
Favorite healthy meal?
Quinoa bowl with broccoli, peas, eggs, spinach, and tomatoes
Favorite unhealthy meal?
Pizza (any kind- I don't discriminate)
Favorite exercise?
Rear foot elevated split squats
Least favorite exercise?
Push-ups
One piece of advice you would give someone just starting out?
Everyone's journey is different, so focus on what works best for you and enjoy the process along the way!
What's the best thing about being a coach at Blue Ocean Fitness?
The best part is getting to help the best clients in the world achieve their goals and improve their health!