Last week while driving down the highway there was a point in time where I had semi trucks all around me.
It was a little windy and every couple of seconds I'd hear the loud noise of one of the semis hitting the rumble strips on the side of the highway.
Each time one of the trucks hit the strips they would adjust the wheel and get back on track.
As obnoxious as that noise can be, I'd hate to see what would happen if they weren't there.
Rumble strips do a great job of keeping everyone moving in the right direction and making sure cars don't drift too far off track.
Similar to being on the road, I believe we also need rumble strips to keep us on track with our habits and progressing towards our fitness goals.
This could come in many different ways such as…
Heart rate monitor to track exercise activity and sleep
Food journal app such as MyFitnessPal to keep calories in check
Apple Watch to monitor sleep, steps, exercise intensity, etc
Step counter such as a FitBit
Sleep tracker (I love the Oura ring)
Regular Inbody assessments to monitor changes in body composition
Or it could come from something more old fashioned such as a notebook or calendar we post on the refrigerator.
Or it could be having a coach that helps hold you accountable to certain areas.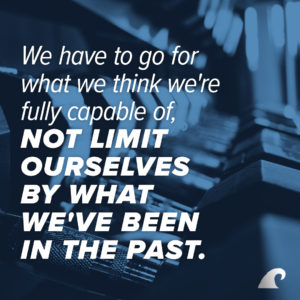 However fancy you want to get is up to you. Devices, apps, and measuring tools can all be helpful. Whatever works best for you, I do believe we all need to have "rumble strips" in our life to keep us moving forward.
Moral of the story…
Make sure you have systems in place to keep you on track with your habits and working towards your best self!
Have a great day!
John
PS- If you want help staying on track towards your fitness goals, here is the best way we can help... Fill out the form on your screen and connect with us today!