Does this sound familiar? You start working towards new fitness goals. A short while later you look back and think, "Wow, that didn't go according to plan"?
This is more common than not. I've been there myself more times than I can count…
Start off with the best of intentions. Make a plan that seems like a sure bet at the time. A short while later, life gets in the way and the wheels completely fall off.
In the words of Mike Tyson, "Everyone has a plan until they get punched in the mouth."
Maybe you can relate. I hope not. I hope you're crushing your goals and everything is going according to plan.
But if that's not the case, you're in the majority. Here are a few suggestions to help get back on track with your fitness goals and focus on better days ahead…
Go back to the basics. Think about the action you are trying to incorporate. Don't overcomplicate it. What is the first step to doing that thing? For instance, if you want to workout more often, it could be simply blocking off your calendar or keeping clothes in your car to come in straight from work.
Look back at what's worked in the past. Success leaves clues. Were you successful in losing weight when keeping a food journal? Did you exercise more consistently first thing in the morning? Look at what worked in the past and consider either going back to that or taking similar action.
Start today. If you haven't figured it out by now, there will never be a perfect time to start where all the distractions of life go away. Just get started, even if it isn't perfect. This could mean only working out for 20 minutes instead of the usual 45 or making better food choices today rather than waiting till next week because you have an event coming up in a few days (this is one I hear often).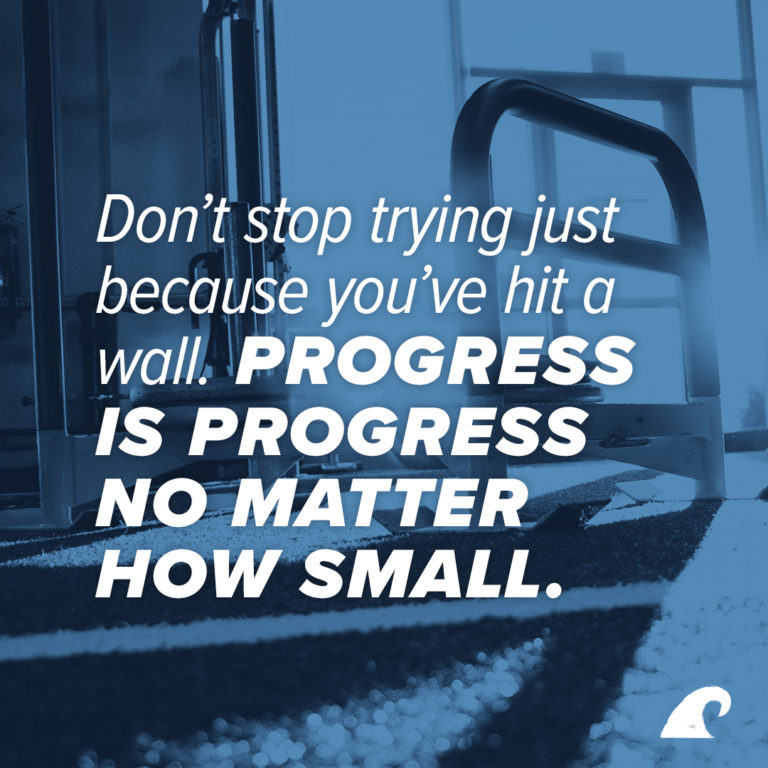 Moral of the story, the biggest problem with plans is that they rarely work out the way we envisioned because things are going to happen. When it does, go back to the basics. Look at past behaviors that worked well and helped achieve previous fitness goals. Most importantly, start today.
As Dwight Eisenhower put it, "In preparing for battle, I have always found that plans are useless, but planning is indispensable."
By the way, if you want a little help getting on track with your workouts, here's the best way we can help… Fill out the form on your screen and connect with us today!
Let's have a great year!
John